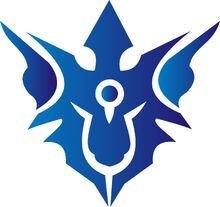 My name is Brian Hoang and I'm a huge fan of Rosario to Kiva.
My favorite pages + chapters
Edit
My favorite chapter is 43 when Kiva had defeated Arc and left his mark on the moon and Mizore transforms into Lady Rey.
Favorite chapter is 51 when Gin attack Wataru and giving him a headlock for getting laid three times in one day.
Favorite chapter is 54 and 55 when Moka-sama transforms into Dark Lady Kiva and she teams up with Kiva (in Emperor Form) and Saga in their final battle against Bishop.
Favorite chapter is 35 when Wataru and Takato fight over Mizore.
Favorite chapter is 53 when Mizore have her own battle.
Favorite chapter is 52 when Wataru finally met Kurumu and Mizore's fathers.
Community content is available under
CC-BY-SA
unless otherwise noted.